"After This" is Now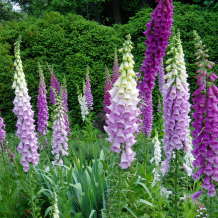 Ah Spring…at last. Birds chirping, sunshine, peeling off all these layers. Uh oh, hold the presses. That means "the big reveal"!
Now, I wish I had buckled down more over the winter so that would sound like good news rather than the dreaded de-camouflaging of this extra body fat that I promised myself I wound absolutely not carry into 2014.
This time, rather than the short lived guilt relief of a strict diet, what if I lived within the budget and personalized habits of my goal weight self right now since that is what I have to do eventually anyway– sort of like getting used to my retirement income in advance of retiring – and just wait for my body to catch up.
"OK, after Passover," I want to scream, once again hoping that I can skip over learning how to manage some challenging circumstance now (stress, too busy, holidays, whatever) and will, at some future date magically be willing and capable of doing this without any prior practice.   Sooner or later, "after this" becomes now.
Science says I can create new neural pathways anytime that can make autopilot those behaviors that support my healthy intentions.   Since I generate my own psych with every action I take, it's just a question of in which direction my actions are moving me – towards matzo or away from it.
This holiday, I could support myself by:
1. Using morning exercise to deliberately hand the reigns to my most motivated self.
2. Eating the healthy foods first. A process called "imprinting" makes the foods I eat when hungriest taste better.
3. Offering to do the dishes rather than putting the leftovers away. I have yet to eat food off a soapy rubber glove.
4. Offering to make the flavored decaf coffee I cleverly disguised as a hostess gift. Taking a break from the table breaks the spell of the meal.
Instead of saying "after this", what could you do to deliberately support yourself this holiday?