Power Hour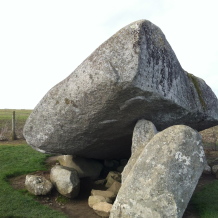 I get up every morning defaulted back to my original factory settings which, given my life-threatening lifestyle history, is definitely not the me I want running my show for the day! So I get up with enough time for my Power Hour of deliberate reprogramming.
Reading the article "5 Things Super Successful People do Before 8 am"(then click on continue to site), just reinforced the notion that despite the fact that I assume that it is easier for everyone but me and that super successful people don't have to work for it at all, it turns out that many of them are doing the very same thing. It is a conscious, and apparently necessary act of self-empowerment for them also.
I know that I can use this time every morning to hand the reigns to my most empowered self…or not. I don't have to do this, I get to do this.
So, what are my major power hour activities?
To be spiritually centered, I do some type of short, time efficient, guided meditation. I prefer to listen to something to distract my list making brain rather than trying to silence it. Chopra says God speaks to us in the spaces between our thoughts. All I can say is "Uh-oh…" I have a veritable library of short guided meditations on my ipad from which I can choose my topic of the day.
To energize my emotional and physical self, I do some sort of physical activity. The key for me is to have a variety of options that can work no matter what the weather or my energy level. I consider anything deliberate to "count". I can work my schedule to fit one of a number of different distance measured/timed walks around my neighborhood or office. Both locations were specifically chosen for their proximity to pleasant walking areas. I take my Cairn, Gracie Bear so she gets her exercise too.
I love to use that time to listen to books I never get a chance to read, spiritual lectures or work conferences – so I can be entertained, enlightened or educated. I belong to a gym with all kinds of class options to meet my mood or energy level, from yoga to boot camp. I can go the the Celery Farm in Allendale when I can fit that in – my favorite nature preserve where I am guaranteed to feel my best feelings of the day. No dogs unfortunately.
To be committed to staying the weight management course, I finish the orchestration of my food for the day which began with mass prep (my client calls power prepping) usually on Saturday or Sunday. This is his my personal, healthy Jenny Craig approach. I have considered the situations in which I will find myself during the week and tried to take a lot of the guesswork (or permission to fly by the seat of my pants) out of it. This not only makes eating well convenient and eating badly inconvenient, but also enlists me to already begin acting as if I have every intention of being my most committed self.
No plan ends up being a plan not to have a committed plan and just see what happens. Who needs to make doing the right thing to be any harder than it already sometimes is? When most of my week is managed this way, I have caloric and nutritional room for the treats that make sustaining my goal weight possible and livable.
What could be your personal power hour activities?