Testimonials
hear what others are saying
I heard about this opportunity through a close friend.  I had never participated in a formal detox of any kind before, and lacked basic knowledge of the process. I was unhappy with my eating patterns over the holidays and wanted to do something to kick start the new year.  With some caution, I decided to just give it a try, especially because it was relatively affordable in the context of my grocery budget.
I didn't know the details until the group that was starting the cleanse met with Susan the day before the start.  It was probably better this way.  I had heard a lot about the Paleo diet, which I presumed was nothing more than another fad diet sweeping the nation. The scientific evidence that Susan presented in our first meeting completely changed my perspective on what the paleo diet, and a detox is.  The health benefits of this liver detox are proved through research and had were so much more that the trivial weight loss that I was hoping for.
When I truly learned about all the regulations of the detox, I was very nervous. Specifically about no caffeine, no dairy and no unnatural foods (including sauces).  I have been drinking excessive amounts of coffee continuously, with no attempts to stop or moderate for over 9 years. Something about the group meeting gave me the motivation and desire to honestly give it a try, and I am so incredibly grateful that it did.
I was able to stay completely Paleo and caffeine free aligned with the regulations of the detox for a full 21 days.  In that time I lost 13 pounds, which I have maintained the loss of 2 months later. The first two days were an absolute nightmare, mainly consisting of lethargy, lack of focus, caffeine withdrawal and hunger.  After that- it was clear coasting for 19 days.  I slept better, worked better, and I believe even interacted better in my relationships.  I felt sharp and had loads of energy.  My skin felt clearer and my body felt cleaner.  It was the absolute best thing that I could have done for myself.
Part of the reason I believe I was successful was the actual kit, and Susan's comprehensive support through the process. I felt very comfortable with the company's website and the fact that I was ordering the product through a nutritionist. Susan was available via email at any time I needed support, and always had thorough and knowledgeable answers along with encouragement and personal experience.
In summary, I cannot be happier with this experience, and challenge any one that is hesitant to utilize an opportunity such as this to give it a try.
Josephine Russo
Josie – a First time Liver Detoxer
---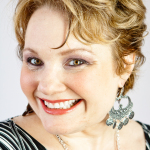 As a speaker and body image coach, I work with professional women who struggle with self-esteem issues and emotional eating and give them tools to be more confident and feel relaxed around food. Before I met Susan I had already put so many of the puzzle pieces together for myself relative to changing my relationship with food and my body. Since 2006 I had made the decision to stop dieting and for nearly 8 years I had successfully maintained my weight and was easily able to manage my eating without feeling deprived. The duration, intensity and frequency of my binges had nearly disappeared. I had gotten to a point where I felt completely safe being surrounded by all the foods I loved. I prided myself on being able to keep ice cream, candy and any other treats at home and eat moderate portions and feel satisfied, walking away or just refusing them altogether. Many times I ended up throwing food away because it had gone stale. I had written a book called, "Lovin' the Skin You're In" sharing the importance of taking a combined approach of dealing with stress, being more assertive, and cultivating self-compassion and body nurturing as a means of teaching women how to reclaim their personal power.
But when my personal life fell into chaos, I stopped using all the stress relief tools that had worked so well for me. My old patterns of binging on carbs and being inactive re-emerged with a vengeance. I found myself at my highest weight of 234, caught up in depression and having chest pains. My allergies were out of control and I had a persistent skin irritation over my eye that made it impossible to wear makeup because it was so itchy. I had leg and foot cramps that plagued me every day. Managing stairs had become an exercise in sheer agony. I knew that my body was being overtaxed by the excess weight I was carrying, but I had no idea what to do to stop the weight gain.
When I first met with Susan and she shared her story with me, I knew instantly that I could trust her because she was so relatable and real, unapologetic in her transparency. She shifted my whole paradigm around weight control and made me realize that by managing my calories, and journaling my food, I was only empowering myself with knowledge to make whatever choices I wanted.
Susan taught me about how eating carbs, especially at breakfast was affecting my blood sugar and causing my body to crave junk food and become insulin resistant. My pancake and donut breakfasts were causing me to be moody, depressed and exhausted. She also talked to me about food allergies and explained that a sensitivity to gluten may be behind my skin irritations. Because I was in so much discomfort, I was ready to change.
When I followed her advice and began having protein with every meal, I felt more satisfied after eating. I noticed an immediate change and improvement in how I felt. My constant irritability lifted and I felt more peaceful and resourceful. When I made the decision to radically reduce my consumption of gluten, my allergies and pains disappeared.
I had more energy than I had for the first time in years. My feelings of sadness were lifting and I was able to think clearly again. The idea of downsizing, becoming an empty-nester, caring for my ailing mother, and figuring out the future of my 25 year marriage was not so overwhelming. Susan helped me to see how each of these changes could actually be of great benefit to me and to my business.
When she suggested thinking of exercise as a part time job to pay back the debt of calories, I immediately got it. For the first time in years I felt inclined to want to be more active. I starting going to the gym, and moved quickly from very low impact workouts burning 200 calories to higher cardio burns of 600-800 or more. In the early months, I spent all my exercise calories on eating frozen yogurt and other sugary treats. Then I quickly grew bored of eating all those carbs and realized that I could put the extra calories towards enjoying a great steak, or covering my veggies with a special rich sauce. I rarely eat carbs anymore because I realize how good I feel without them. No more pain in my legs and joints.
Thanks to Susan, exercise has been renewed in my life as a much beloved method of caring for myself and managing my stress.
Early on in our coaching, Susan pointed out the fact that insulin resistance would make it hard for me to lose weight. I saw that as a good thing because I realized that I had many inner emotional conflicts around feeling safer at a smaller size. As I began dealing with those conflicted emotions and I became more secure around letting go of the pain from my past, I watched the pounds slipping away.
It's been about 9 months since I began working with Susan. I've lost about 20 pounds, but I'm in no rush. It's nearly effortless for me to maintain a daily calorie budget of 1800. But the biggest takeaway that I continue to receive from working with Susan is the knowledge that in every way, I'm in control. I choose to journal. I choose when I want to do a Skinny day, or go to the gym. I now feel that it's my choice.
I think my biggest takeaway is realizing that my life will probably always be stressful. To a certain extent, I thrive on it. But I don't have to continue to play the part of a victim by not adequately preparing for my needs and anticipating them in advance.
Preparing food a week ahead is the biggest success tool for me. There's nothing better than knowing that no matter what kind of crazy my life is serving up, I can always look forward to something special that I prepared just for me. I absolutely adore working with Susan. She's a professional in every sense of the word and her wisdom is absolutely priceless. If you're struggling with food issues, Susan will be there for you.
Andrea Amador, New York
Andrea – Teacher of Stress Management and Body Image
---
I just can't thank you enough for your presentation yesterday. The feedback from our students was so positive. It was clear from the long line of students who wanted to talk to you one on one that you made a strong and positive impression on them. You were relatable and approachable. Nutrition is my passion and it was such a treat for me to have yesterday go so amazingly well.
You had such a broad range of topics to discuss and so many themes about healthy eating and just real health in general came through. You nailed it and everyone learned so much. I am continually impressed by your ability to breakdown such complex biochemistry. I don't know how you do it but you give the most important concepts but without watering down the information. That way we learned what is important and relevant without feeling confused by the science. It was awesome when you referenced Terry Wahls, we had just watched her Ted talk at a previous Biology Club meeting. How cool!
I hope our paths cross again. It was such a pleasure to have you come speak to the students. I hope this is just the first of many nutrition seminars we hold at CCM (County College of Morris)!
Professor Sheila
---
---
Susan is a true, authentic expert in a field overrun with self-proclaimed "experts." She is far more than a basic nutritionist. She is a behavioral skills genius who helps her clients figure out not simply how to lose weight & get healthy, but also (and more importantly) how to develop individually tailored strategies, how to recognize and preempt self-sabotage, and how to plan for "real life" situations to avoid getting off track from your goals. She understands her clients and counsels from a grounded, empathetic position, truly understanding the clients' struggles. She accompanies all of this with a vast knowledge of the most current science in the nutrition, health, and exercise fields. For long-term success with a gentle and caring guide, Susan Holmberg is the best!
Michele S.
---
Susan was instrumental in helping me change the way I think about food and physical activity. She just didn't hand me a food plan or low calorie diet; she worked with me based on MY lifestyle and taught me how to live within the budget and lifestyle for my goal weight. She taught me to notice patterns in my eating behaviors, how to change what was not working and also how to recognize trouble before it was too late. I learned to safely build in my treats so that now, 80 lbs. down, for the first time I feel confident that I can keep the weight off through whatever life throw me. In general, I am more thoughtful about food shopping, eating, exercise, my environment and making healthy lifestyle choices as a result of Susan's mentoring.
Emma Z.
---
Susan Holmberg is a true professional who will change the lives of every client she encounters. Through her own life experiences she is able to understand her clients on many different levels. She understands how her patients are thinking and teaches long term weight loss in such a way that minimizes or negates mental discouragement. She is up to date with the current medical knowledge that exists for long term weight loss and is very good at communicating this info to her patients.
Christina G.
---
---
You are the voice of reason and truth in a sea of diet bullshit. I always love reading the newsletter and wish you good luck with your E-book. I will be very excited to see it and read it.
Ronnie K.
---
My name is Danielle and I wanted to share my story with you because I feel as though if you struggle with your weight, you be able to relate to me.  I am 36 and have never been in such great shape – all through the education and support of Susan.
My story starts a long time ago with issues with food, but I'll shorten it by starting just a few years back.  I found myself in a very bad relationship, didn't like my job and was going through a transition of childhood friends to adult friends, not knowing who was staying and who was going. The way I dealt with this was by not eating.  See I am one of those people who when stressed out I tend to not eat, and in all fairness, when I did eat it was NOT healthy.  In my mind I figured I had saved up all those calories so I could eat whatever I wanted…wrong!!!  It was over the course of 5 years that I had done so much damage to my metabolism and put on a whopping 80 lbs., which brought me to 210 lbs.  I never saw it.  I didn't look in the mirror and I certainly did not weigh myself. I was 31 years old, shopping in not so glamorous clothing stores, shopping for a size 16, thinking well this is just who I am…wrong again!!!
Then I started to get sick.  Nothing I ate agreed with me.  I stopped going out to socialize.  I wasn't a big drinker and I was so afraid to eat.  So I started going to doctors asking what was wrong with my stomach.  No one had answers because there was nothing medically wrong with me.  So I decided this was no way to live and I sought out the help of Susan.
In my mind Susan was going to fix me.  She had the cure!!!  On my first visit I realized Susan doesn't have the cure, but she has SO much knowledge and dedication to help me learn and to support me though what I needed to do to be healthy.  Ironically I didn't go to Susan to lose weight.  I went for her help with my stomach.  But when I saw the weight come off, I was ALL IN!!  Susan taught me why I needed to eat, and what I needed to eat to make me a healthy person.  She took the blindfold off of me on how many calories are actually in certain foods and explained the mathematics of it all.
I took what Susan taught me and made it my everyday life.  This is NOT A DIET.  It is a lifestyle – and one that if you are reading this you should make!!  It's not just what you put in your body either.  It's how you use it.  I became very involved in physical activity.  I added a personal trainer to my support team, which was made up of Susan, my family and friends.
That was 5 years ago.  It took me a year and a half to take off 70 lbs., and I have kept it off.  I am now in a size 6, and no one believes that I am as old as I am.  I made changes in my life as well.   Sitting in a cube at work was not who I was anymore.  I was healthy and active.  I am now a personal trainer at a gym in my area.  I want to help people like I got help.  I share my story with all my clients to show them it takes time but it is possible, and that is why I am sharing this with you.  It is not in a pill or a fad diet.  It comes from your heart and the desire to be healthy!
Danielle – With the Broken Metabolism
---
Hi,
I just wanted to tell you again how much I appreciate you taking the time to talk with me today.  Your advice was incredibly helpful and you really did calm me greatly.  If you would have told me a few years ago that I would one day be having a discussion with you about worrying about losing too much weight I would have thought you were crazy.  You have been such a blessing and stepping stone for me (and also my family) throughout my weight loss journey.  I had to ultimately find the correct formula and science that would work for my body but I couldn't have gotten here without help from the knowledge and lifelong tools that you taught me.  I was even able to take control of my worry and check my calorie intake which I am able to do because I still remember what calories different foods contain per ounce, cup, etc.  What a helpful tool that is!  I love knowing how to take care of myself and nourish myself properly and being in control of my own body. Anyhow, when panic set in I knew from your knowledge and expertise that you would be able to guide me in the right direction.
Thanks again my friend 🙂
Annie Wechsler, River Edge, NJ
Annie W. – Four Babies Later!
---
---
A long-time friend of Susan, I decided to work with her a little over a month ago, having reached a dead end with Weight Watchers.  I've always appreciated her direct, no holds-barred manner and logic when it comes to weight.  In the course of the first 3 sessions, I was pleased she recognized the problem of chronic "hunger" and had solutions such as cauliflower soup and other filling veggie snacks.
My very first challenge was a cruise, long booked.  I could have blown it all, but I really wanted to follow Susan's program, and set a modest goal of maintenance.  Modest, for a cruise indeed.  Well, Susan gave me some great tips that I decided to follow, since in the past, I never liked the way I felt in continually overeating "to get my money's worth" on cruises.  Her suggestions were simple: avoid the buffet line; eat in the dining room as much as possible; don't snack; and plan your splurges.  So, I took her advice–and while I didn't keep my promise of tracking daily intake, I did eat a substantial breakfast, only salad at lunch, and then indulged by eating virtually every course at dinner.  Cruises have gotten smart, and provide much smaller courses in return for the amount of courses (appetizer, soup, salad, entree, and dessert).  Yes, I had them all.  But I never ate after dinner and I even sometimes found myself hungry.  With a bad back, I occasionally thought of going to have cookies in the afternoon but it was actually too much trouble to walk to the main all day dining buffet.
The bottom line?  The day after my return, I was exactly the same weight I wrote down the day I left.  My goal was accomplished, thanks to Susan's great ideas.  While I have a long way to go, not really having lost much if anything since beginning the program on January 30, I know I have made major changes in the way I approach food, and think about what works for me, and what doesn't.  Thanks to Susan, I fully expect to get back on track to lose my 10-15 lbs by summer.
Chris McMorrow, Waltham, MA
Chris – Cruisin' Without A Bruisin'
---
I often wondered why I showed up for everyone in my life EXCEPT for me.  Susan helped me dig deep and realize why I did what I did.  She is so much than a nutritionist—–for me she is a therapist, as well as a friend.  I just can't imagine my life without her.  I used to go weekly and then she graduated me to every two weeks. I was panicked, but with all the skills and strategies that I developed throughout our sessions I was able to be successful.  I tailored everything I learned into a plan that fits into my busy life.  This is what works for me:  ME FIRST.  I can't believe that I said it let alone put it in print.  Before my 85 year old mother and my students?  How dare I think that I was that important?  Well I am!!!!  With fifty pounds gone I am much better able to care for all those that rely on me..
ME First Rules to Live By
Always be prepared for everything.  You need a plan to be successful.  I have a plan for everything.  I make time to food shop and prepare meals on a regular basis.  I have five go to meals for dinner that are quick and easy and make wonderful leftovers for lunch.  I pack lunch and breakfast the night before and most of the time I pack for two days.
I think the best thing I have done is know where I can eat out.  I live myself, so socializing is important.  We all know that food/eating out is a huge part of our lives.  I always suggest a restaurant that works for me: MacDonalds, Panera Bread, Starbucks, Macaroni Grill and Cheesecake Factory all work for me.  Also, I know how to order at any restaurant because of the calorie system that Susan taught me.
Which leads me to the next thing that I do day in and day out.  I record each and everything that I eat and look for patterns that I need to change.  Surrounding myself with supportive people is key.  I am a teacher and there is just so much food around all the time.  I have two friends that just look and me and they know if I want it out of my hand immediately.  I used to be known as the baker—cheesecake, cookies and cup cakes, now I bring food that I want to eat to all events that I attend.  Everyone seems to love my chili and fajitis.   I always keep food in my desk, handbag and car.  I never deprive myself.  I just count the calories.  There have been times that I have messed up but I just go right back on my eating plan the very next meal.
Me First Rules to Live By
Be Prepared
Plan
Food Shop
Decide on easy go to meals
Eat leftovers for lunch and breakfast
Know where you can eat
Know how to count calories
Record the food you eat
Look for patterns!
Surround yourself with supportive people
Change your image—I am no long known as the baker
Keep food in your handbag, desk and car
Never get too hungry
Don't deprive yourself!  Just count your calories!
Give yourself a break.  If you mess up just go right back on your eating plan at the very next meal.
Margaret – Who Takes Care Of Everybody Else First
---
Detox #3 complete and I feel great!
As you know prior to participating in your first group Detox I found almost half of my nutritional value from vending machine products and the other half from fast food restaurants. I was almost 300 pounds and had recently been diagnosed with type II diabetes. I was in trouble!
That first Detox was not easy for me. I had to get off caffeine, I hated the way the Detox shakes tasted and the Detox shakes made the greens taste good! And I had to learn how to cook! For me this was just short of spending a month in Hell!
However, as they say no pain, no gain and the pain was worth it!
The Detox is really a very interesting process. At first you hate it and dread every shake and supplement. Then as the week goes by it gets even worse! By the end of the second week it just becomes an undesirable habit and you just keep on pushing through. By the last week you begin to see the light at the end of the tunnel and the process has becomes less painful.
The first Detox forced me to cut out virtually everything I was eating on a daily basis and switch to a dairy free, vegetable and protein based diet. As the Detox did its thing and began ridding my body of the built up toxins my taste for food changed and my hatred for vegetables decreased. Now I don't just sit down and have a big bag of steamed brussel sprouts as a snack, but I will have a tray of carrots, peppers and celery with some kind of dip instead of a box of assorted donuts as I had done previously. I had lost 18 pounds during this Detox and felt better.
My Second Detox was much easier than the first as I knew what to expect and had mentally prepared for it. I still did not care for the shakes and the Greens and I are not friends yet but it all came together.
After the first Detox I had switched to caffeine free soda and decaffeinated coffee so it was much easier for me to give up caffeine the second round. I remained snacking of veggies for about half the year and then "bad" food items slowly crept back in. For the most part I have improved my eating habits and pay much more attention to what ingredients are in the food that I eat.
This most recent Detox, my third was drastically different from the others. The shakes actually tasted good, I could not believe it! The change in the taste of the shakes allowed me drink every one that I was scheduled to have as part of the Detox and not skip a few as I had done in the past.  This made the Detox so much easier. I had a basic list of items from the past two Detox's that I could cook and enjoy so I was never hungry. The third Detox was without a doubt my best.
Today I weigh 225 pounds and feel so much better that I did even before the third Detox started a couple of months ago. Compared to how I felt three years ago before ever Detoxing, there is no comparison.
Sign me up now for Detox #4.
Milt – Who Never Met A Vegetable He Liked
---
---
I was a pro at dieting. I had been doing it since I was 16 years old, losing but invariably gaining back the same twenty-five pounds.
I knew I was on the way to a different (permanent) weight loss experience when I found myself pondering one day on my way to my appointment with Susan why I felt so much more secure this time.  What was it that I had learned about myself that made me feel that way?  After all, I had lost this much weight before…lots of times.
Here's what I think is different this time.  Even though Susan shared her personal tips with me, I realized that someone else's list of tips is not necessarily my answer.  It's the process she used to arrive at them that she was trying to teach me.  What I had never done before was go through that process of figuring out my own strategies.  I had always followed someone else's program, never giving thought to why it worked for me – if perhaps there were tools I could take away and make my own.  Today I have lots of specific strategies that I am making into habits.
I know what I need to do – for me.   To begin with, I usually have a plan for what I am going to eat on any given day.  It is a routine now.  It usually involves eating breakfast and preferably one with lots of protein and produce that requires chewing.  I learned that I couldn't count on myself to make good choices when I was hungry, so I generally leave my house with snacks in hand.  Apple and cheese are the easiest right now.  I figured out how to keep things in (by tweaking them so that they fit) that I would have thought I had to give up to be successful – like the lovely cocktail hour my retired husband would have waiting for me when I got done on Fridays.  I had naturally assumed that I would have to give that up, but Susan asked, "Well do you think you could find a way to work around it?"  That ritual ultimately displaced the theoretically unplanned but entirely predictable Friday late night binges I had regularly (and guiltily) rewarded myself with for a hard work week.
I have been keeping this weight off for quite sometime now.  I know there will always be weekends, holidays, weddings and cruises.  Now, I know that I can deal with these life events by "saving up" and losing pounds ahead of time or  by "paying back"  after the event. The important thing that I realized is that a high calorie day or days must be preceded and/or followed by a low calorie day or days.  I have learned that different things work for me.  I can't depend on someone else's plan.   At one time, salmon patties were my "magic" weight loss food.  I am always on the lookout for new healthy foods that make it easier for me to maintain my weight.
I also learned that it's not just about food.  Exercise is the other part of the equation.  Previously, I would either diet or exercise.  I could never seem to get them both together.  I have incorporated exercise into my daily routine.  The turning point came when I found myself asking, "What am I going to do for exercise today?" instead of  "Will I exercise today?"
At the same time, I am recording my calories on a web site called mynetdiary.com, so I always know where I stand in relationship to my target weight.  I not only lost weight, I wear smaller sizes and I reached my normal BMI.  I have more energy then ever.  I have finally learned that I can keep this weight off.  My friends tell me there is a spring in my step.  At 66 years of age that is a good thing to hear!
I'm sure there is lots more to learn, and now I know what questions to ask myself to figure that out.  In the meantime I am keeping off that darn twenty-five pounds I had taken off and put on a dozen times before.  If I never get any more skilled than I am right now, I know I can still get the job done.
Anne – The Perpetual Dieter
---
I remember when I first started I complained, "I don't want to have to think about it this much. Will I always have to be so obsessed with every detail of my eating?" Susan said, "Maybe. If it kept off 100 lbs. would it be worth it?" It's hard to argue with that. But she also told me that it would get easier with practice, once my mind realized that I wasn't open to negotiation. Lo and behold, there are some things I do today easily that I never would have dreamed could not be a problem. I think I'll keep coming.
Jack C.
---
The only thing I felt I could do well to manage my weight when I came to Susan was starve. No one could convince me that it didn't work. It was the only thing that did work. Eventually, through extreme pressure to try it differently and relentless reminder, of how the chemicals in your body work (she calls it appetite biochemistry), I have learned to eat during the day. Amazingly, once I could get myself to do it at all, it has made it easier not to binge at night. Maybe I'll try a few more suggestions
Doreen R.
---
---
Hating myself for my overeating didn't get me to change a thing. It just got me to hate myself and eat more and more. I thought that overeating good stuff was no better than overeating bad stuff, so I never tried to do it. And anyway, real men don't eat broccoli. Although I never would have predicted it, Susan's constantly trying to get me to understand and visualize what's going on inside my body, the actual science of it, and those annoyingly scary statistics have slowly worn me down. I just can't get them out of my head. So now, at least I overeat better foods. That alone is saving me 35 lbs. a year
Frank J.
---
I got fatter and fatter running away from my overeating. I didn't know how to take responsibility for it. I just wanted it to stop. I'm still far from perfect (Susan tells me I don't have to be), but I'm trying. It never occurred to me to try to take advantage of the things I don't find so difficult to do. In my case, that's exercise. So, in the meantime, while I'm waiting to get perfect, I can still screw up sometimes and use exercise to help me maintain my 60 lb. loss
Wendy H.
---
My daughter struggled with an eating disorder for several years. Of all the people on her treatment team, including doctors, therapists and psychiatrists, Susan was the most help. In fact, Susan was the only member of the treatment team that we never changed in all that time. While my daughter is much recovered now, (thankfully) she still stops in to see Susan whenever she's home from college
Madeline B.
---
---
I came to Susan looking for the magic bullet, hoping she could turn me into someone else. I wanted her to give me willpower. I have such a terrible history. I just felt completely defeated. When she told me that I was the magic bullet, it only made me feel worse. I wanted her to tell me why I was great some of the time, and then, for no apparent reason, would just go crazy. She said that no one else could answer that for me but me, and that she could help me to figure that out if I'd stick around. She said it would probably be uncomfortable. No kidding! I only stuck around because I was desperate. She got me to look at all my past failures (she calls them "ineffective management" techniques) so that I can come up with better strategies. I never knew how to stop myself before it was too late before. Now I realize that I'm totally predictable, and there are steps I can take sooner to avoid my own personal pitfalls. I don't have to have willpower. I can help myself in other ways
Lisa U.
---
I had been to nutritionists before, but they all made me feel judged, like there was really something wrong with me for continuing to make the wrong choices. They would all give me basically the same food plan, and I felt like I was supposed to report in like they were my mother, or like I was going to get a grade. Susan helped me to create my own food plan, taking into consideration what I was really ready to do. She helped me to think through all the circumstances that would come up to sabotage me (including just being me) and how I could try to handle them. Then, instead of judging me if I didn't do something 'right', she helped me to try to find out what I could do that would make it easier for myself the next time. I never thought to try to find out why something did or didn't work for me. I would just beat myself up for being a failure. So far, we've come up with some pretty bizarre strategies, but they work for me
Maryanne K.
---
Ever feel like someone is actually inside your head? That's how Susan has helped me the most. I guess because she's been there, she knows what I'm thinking and the games that I'm playing. She's helped me see how I sabotage myself, and I guess because she openly shares that she still struggles with that same voice, I feel like I can tell her anything. She's a master at really understanding, but then really helping me to confront. But let me warn you, she lulls you into telling the truth and then zings you with some reality check. Be prepared
Valerie M.
---
---
I came to Susan a few years ago, quite concerned, both parents dead from heart disease, 2 bypasses to my name, and unable to take statin drugs. She had me do these new advanced blood tests and start on what I thought were these obscure supplements three years ago that I'm just hearing about on the news now. Thanks to her and her relentless pressure to make a few simple (but not easy – I do my best) food changes, I have the best blood pressure readings, blood lipids and sugar that I've had in my entire adult life.
Michael S.
---
I only came to see Susan because I had gestational diabetes during my third pregnancy, and my doctors wanted me to STOP GAINING WEIGHT! But she had to go, and as politely as possible, STICK HER BIG NOSE into what I was feeding my kids. Now, six years and two more children later, my eldest son, who used to come with me to my visits, writes a nutrition column for his grammar school newspaper. The two kids I've had since (who started getting fruits and vegetables, literally, in vitro) are HAPPILY healthy eaters. What a gift this has been to my entire family
Elaine W.
---
I get lots of extra newsletters for friends and patients whenever she writes them. I carry them around in my car. I think there's something in there for everyone, and I use them to re-inspire myself. No one says it the way she does. "Excerpts from My Journey" is the most honest, real and accurate assessment of dealing with weight management I've ever read, and the "Tidbits" and "Quotes" always touch me. I still shock people with the "Did You Know" fact about the Pecan Cinnabon being the caloric equivalent to a Denny's Grand Slam Breakfast!
Ronnie S.
---
---
I finally understand how I tick!  Everybody needs a Susan Holmberg!
Lisa F.
---